Today is Tesla Model3 day.
Last Updated: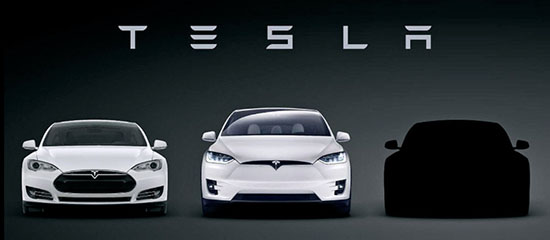 Later today, Tesla will unveil its all new Model 3.
This is a big day. And not only for Tesla.
Sure, the car won't be available to customers for over a year, maybe two. Maybe more!
And meanwhile, GM will have the 200 miles Bolt EV out in just a few months.
But Tesla has an amazing brand image. And people are already lining up to reserve one!
(Elon Musk has already said they might have to revise their production plans.)
A few years ago, they had mentioned producing 100 000 a year of their upcoming "smaller model".
Which seemed really hard to do back when the Model S was selling less than 10 000 units a year.
But now they sold about 30 000 last year in the US and Canada alone.
So 100 000 for a much cheaper model actually seems pretty conservative.
We know almost nothing about the new car, meanwhile crazy rumors have been spreading.
What we know:
-It will start at $35 000
(That will make it an amazing $25 000 after incentives in some states. So basically, a 3 series competitor for a Camry price.)
-It will be 20% smaller than the model S
-It will have a range of at least 200 miles.
The rumors I have heard:
-0 to 60 in under 4 seconds
-Taller than model S (Which is wrong from the official teaser above)
-300 miles range (could be a high end version)
-Up to $60 000. (Actually not that crazy since the model S goes from about $75 000 to well over $100 000)
We are not even sure what we'll see tonight. Since Musk is labeling the event a "first part".
So we might actually be quite disappointed.
What I really want to see is the actually car. Actual specs can come later, sure. Why not…