2017 Buick Lacrosse Hybrid
Last Updated: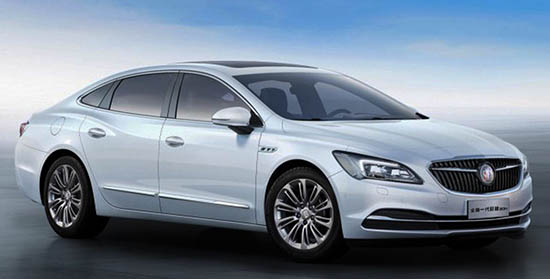 This is, so far, for the Chinese market.
We did have a hybrid version of the previous generation Lacrosse available over here.
For a few years. ( I even test drove one for a week)
It was an OK car. Had more power than the base 2.4 Engine. But it wasn't that amazing and the gas mileage wasn't that much better either. So, really, why???
They claim this one gets 50MPG. Which is, of course, in the Chinese test driving cycle.
But, GM said it is a 35% improvement.
Which, here, would mean around 40MPG combined.
Which wouldn't be bad at all for such a large car. Actually competing with the Lexus ES Hybrid .
This would be a good move for Buick in the US.
I mean, a large Buick with 40MPG.
The "old" Lacrosse was not a true Hybrid. Instead, relying on that weird eAssist Technology from GM. ( A.K.A "eASS") Which usually resulted in just about a 3MPG increase for a $2000 price increase.
Not something anyone should ever consider.
With its new 1.8 Liter engine, the new version seems to be using the same power train as the 2016 Malibu.
I think a great move for Buick here would be to make it standard. Price the Hybrid the same as the V6 version.
Lincoln is already doing it with the MKZ, so why not…