Next Infiniti QX70 Concept
Last Updated: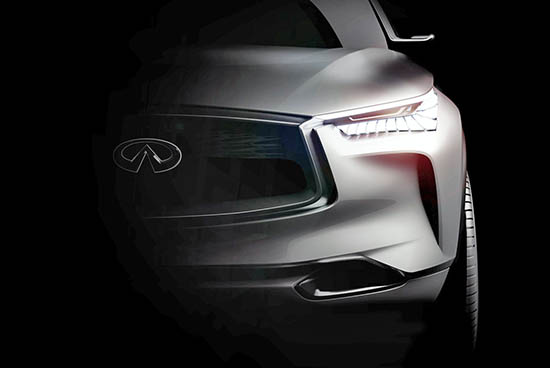 Infiniti will be showing this new SUV concept in China very soon.
And it already looks like the next QX70.
The current model still looks really good. But after over 8 years in production (Yes I know, 8 years!)
it's about time for a new one.
I test drove one a few years ago and was pretty impressed.
But what's not impressive is the 23MPG I got on the freeway.
Infiniti's new smaller turbo engines will be a great improvement.