2017 Porsche Panamera
Last Updated: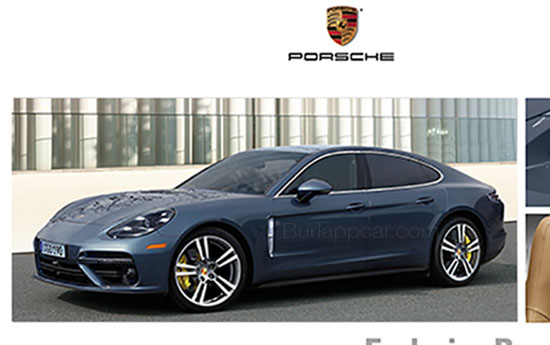 Looking much better than the current model.
This is what it should have looked like in the first place.
So, nothing scary here, just basically correcting the mistakes of the previous version.
Which is just fine.
From what we have seen of the interior, it is also much nicer and almost futuristic.
(Although the current model is still fine in that department.)
Engines will include versions of the all-new V8 unveiled a little while ago. As well as a V6.
The plug-in hybrid model is rumored to be much more efficient.
With a range of almost 40 miles (Instead of around 22 miles for the current version)
That will not compete with the Tesla Model S anytime soon, but the upcoming production version of the "Mission E Concept" EV will.
The new Panamera will be an even more compelling luxury sedan option.
It still retains the hatchback, like the Audi A7, but now add a glass roof option, just like the Tesla.
It just looks so much nicer than the "old men choices" like the BMW 7 series or the S Class.
And, a wagon version is coming up next. Which will look a lot like the gorgeous Sport Tourismo Concept from 2012.
And it will be coming to the US as well.
We should see the whole thing in September. As it will probably be officially unveiled at the Paris Auto Show. At least the regular version.
The wagon might debut sometime later.
There is also another rumor of a luxury coupe based on this.
And why not..