Audi A5: 2008 Vs.2017
Last Updated: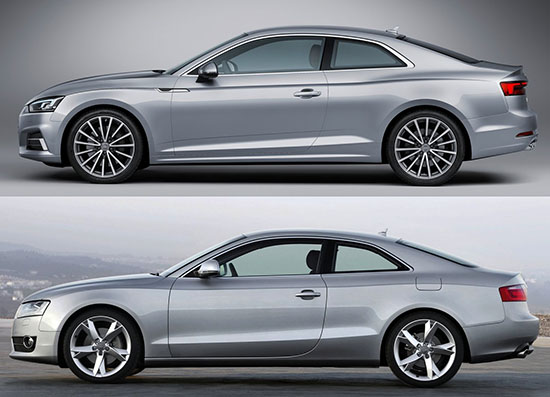 Yes, I know it's hard to believe, but these two cars are nine years apart.
(The top one is the all new 2017 model.)
The 2017 one is based on a new platform, so proportions are of course a bit different. And, sure, the design isn't 100% the same either.
Still. This feels and looks like a joke.
I am not saying the new A5 isn't good looking. I think it looks great.
But so did the previous one. Why even bother???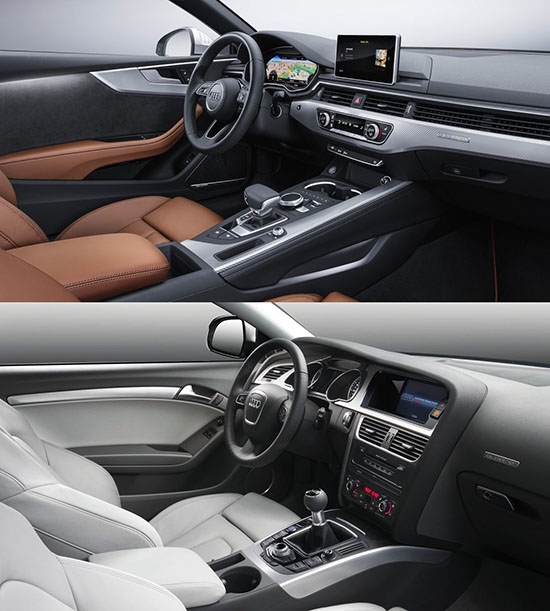 Inside, it does look very different. But in my opinion, the new one is a step backward.
Sure, there are a few small more modern details. The screens etc.
But the general flat shape of the dashboard is really not more modern.
And really not inviting at all.
(Imagine if this was in a Buick or Chrysler. Everyone would be all over it.)
I mean really… 9 years???