2018 Acura TLX
Last Updated: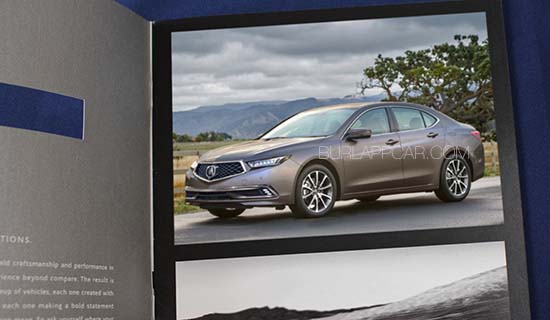 This is actually pretty sad. The TLX isn't a super exiting car.
But it has been getting really good reviews.
In general, Acuras are really good cars.
And that ugly "Shield" grille had finally been toned down so much, it actually almost looked fine.
(Especially in the revised version of the smaller ILX)
To the point that I thought it was pretty OK in the TLX.
But it looks like it will soon be getting the "even uglier" new grille design from the 2017 MDX.
And you can pretty much bet the ghastly new design will be crafted on all other Acura models.
(Just like that new horrific grille from the Lincoln Continental. Which is now ruining the MKZ design.)
Of course, design is a matter of taste. But I really think this old fashion, plasticky
big grille (now useless) design has to go. It does not imply luxury anymore.
It just looks tacky and cheap.
It seems that Acura has really lost it as far as design goes. They seem completely lost.
They are now mixing boring and ugly.
Which never, ever works…
One phone call to a good designer could fix most of that mess. Really.
They need to put their ego aside and realize they just can't do it and call for help.