Chevrolet Cruze test drive coming up
Last Updated: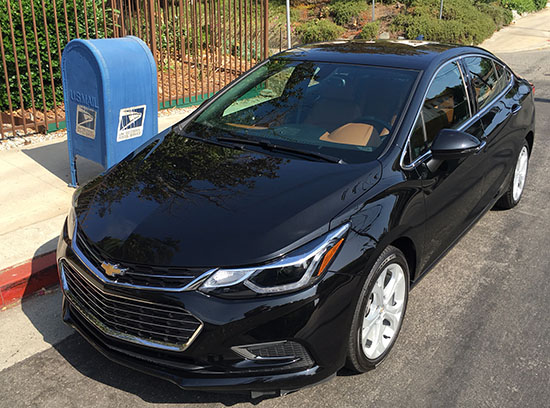 I really liked the previous generation Cruze.
Even though I thought the design was quite boring even when it was brand new.
But I think it has actually aged pretty well.
(Usually the case with more conservative designs)
This all new model reminds me a lot of the new Volt.
It basically looks like a Volt with a truck. Even though it is not really.
So far I did notice the back seat is much roomier than the Volt.
The interior looks really good (Especially in my test car's brown/black leather combo)
It feels very solid and quiet.
But that's just after a few minutes .
I will be driving this for the week (starting with a beach day today), so feel free to ask anything you'd like to know about the car.