2018 Toyota Camry?
Last Updated: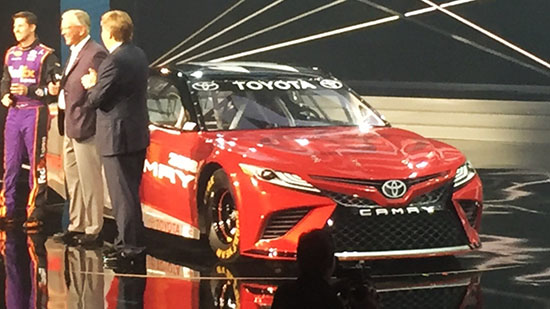 Toyota has revealed their new version of the Camry for Nascar.
Which is
based" on the next model.
Currently, the "Nascar Camry" front end design is very, very similar to the production model.
So what we see here could be a very accurate preview of the next Camry front end design.
Which is… Very … Weird?
I am not sure such an aggressive look fits the Camry. Sure, things have to be a bit more modern and "sporty" I guess.
But Toyota seems to have no clue about coming out with a modern design without being overly aggressive/weird/vulgar.
And now the poor old Camry is the new victim of the sad trend.
But who knows really. The production model could still be much better…
We'll know early next year.