2018 Chevrolet Cruze diesel to get 50MPG ?
Last Updated: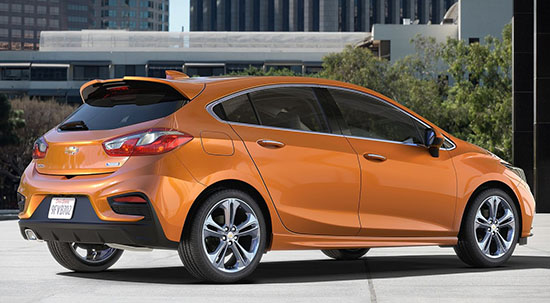 Automotive News claims the upcoming diesel version of the Cruze Hartchback could be one of the only non-hybrid cars in the US to reach 50MPG.
And I do believe it.
It will have an all new 1.6 Liter engine. With a 6 speed manual.
But the other big news is the availability of a new 9 speed auto!
I mean, Diesel and 9 speed. Of course it'll get 50MPG.
Over the years, I test drove a few VWs with the "now banned" 2.0 Liter Diesel.
All rated at 42MPG Hwy. No matter which car. Golf, Jetta even the larger Passat.
All officially rated at 42MPG.
And, with all, I got over 50. (Even almost 55 with the Golf TDI)
Of course, now we now these amazing figures were achieved at the cost of pollution.
(So, if fixed to pass emission standards, they would probably indeed "only" get 42MPG.)
But, not knowing about the "cheat", I was amazed.
It looks like GM has been making a few gutsy moves lately.
Mostly by offering a bunch of diesel options.  Colorado Pick Up, new 2018 Equinox. And now the Cruze hatchback.
Good for them.
Click HERE to read the whole thing.