2018 Honda Odyssey
Last Updated: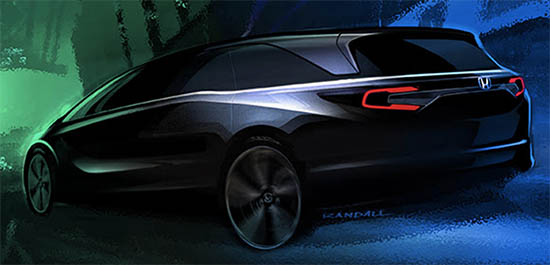 Here is the first official sketch/teaser for the all new redesigned Odyssey minivan.
And, of course, the crazy illustration makes it look like some futuristic sports car.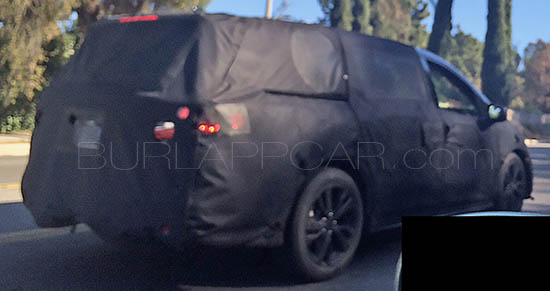 This is the real thing. Caught in L.A a few months ago.
Probably a little bit slicker than the current model. But nothing like the illustration above.
Let's just hope it doesn't look like the Pilot….