A nicer interior for the new Toyota C-HR
Last Updated: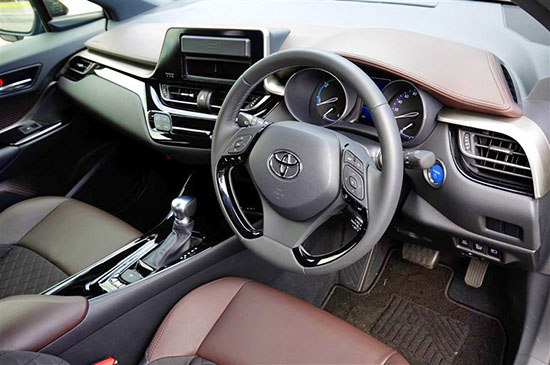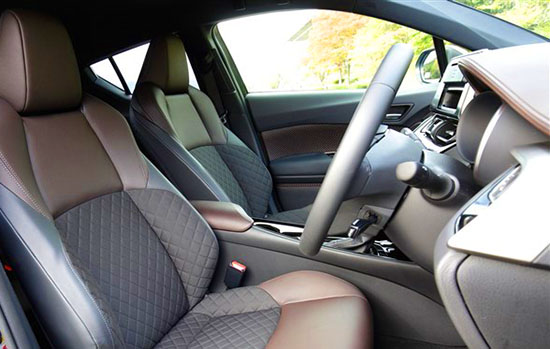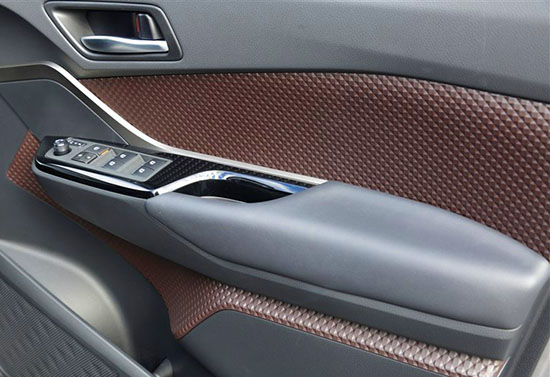 I sat in the new C-HR at the auto show. And that interior on the US version is pretty basic.
Which makes sense since it was switched from being a Scion to a regular Toyota at the last minute.
Still, these pictures show a Japanese version. A higher end model than what we are getting over here (Which I guess will be black only inside, like all Scions)
This isn't that different, but it is still a big improvement.
Amazing what a little color and better trim can do…