2018 Ford F-150
Last Updated: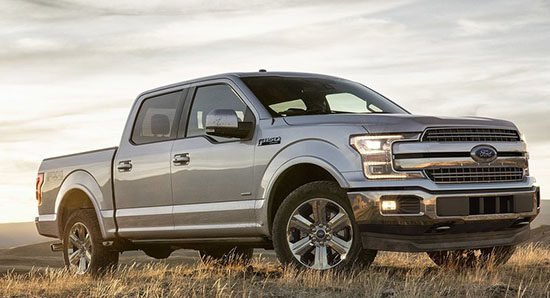 I am really not a pick-ip truck person, so this will be quick.
This is just the obligatory mid-cycle refresh for Ford's big truck.
A new grille, and new engines. More Turbo V6 models.
And even an all new Diesel.
Inside, more tech. Screens. Etc… The super cheesy fake wood trim on the door is still there.
A weird semi-retro throw back to the 70's.
I drove the current F-150 a few times at various Ford events. It is actually a great choice for people who need that kind of thing.
It drives quite well. And the larger V6 Turbo models are pretty punchy and super smooth.
Now. Where is the 2018 Mustang?