2018 Ford Mustang GT
Last Updated: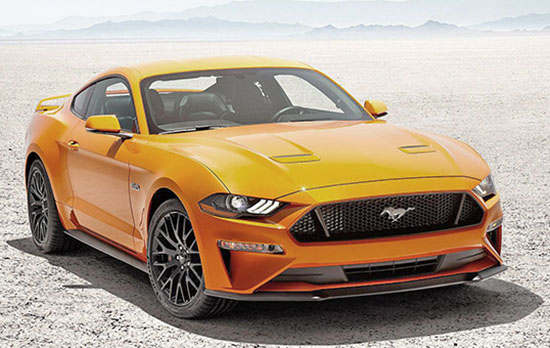 Not bad. But not really needed.
The face is a little "flatter" and more angular.
Like I mentioned earlier, the turn signals should have been integrated into the headlight unit. They still look out of place.
This is probably some sport package with its ugly spoiler and black wheels.
So the regular models will probably be a bit better.
No more V6. And the GT gets a 10 speed auto.
And again, why wasn't this at the Detroit show???
More very soon…