2018 Jaguar E-Pace
Last Updated: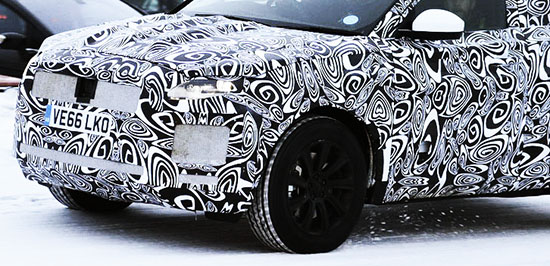 Looking more like the recent I-Pace concept than the existing F-Pace.
The all new E-Pace will compete with the Audi Q3 and BMW X1 when it comes out later this year.
I guess why not. Everyone wants to have as many SUVs as they can these days.
And, by the way, these "-Pace" names are some of the worst ever in the car business.
In my opinion.
I mean really… Who came up with that?
And who said "great, let's do it!" ???
To see more pictures of the all new E-Pace prototype, head over HERE.