2018 Cadillac XT3
Last Updated: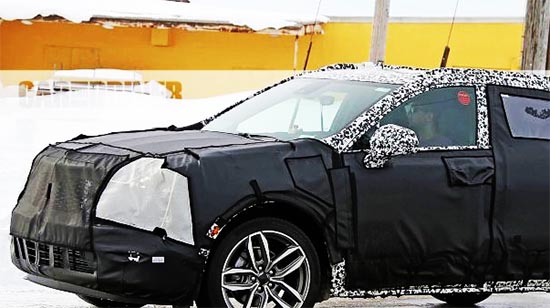 These are the first pictures of Cadillac's upcoming compact SUV.
It is based on the same platform as the Chevrolet Equinox.
So expect a base price of around $30 000/$32 000. As it will be competing with the Audi Q3, BMW X1 and Mercedes GLA.
I can't really see the traditional vertical headlights on this.
Which means it could incorporate many of the Escala concept design cues. Like an all new grille as well.
That would be nice…
There is also a "larger than XT5" SUV coming up. Based on the next Buick Enclave platform.
Called , of course, the XT7.
That should be plenty of SUVs for GM's luxury brand.
There is, somehow, still plans for a smaller sedan than the ATS. Which really makes no sense since the ATS has already almost zero back seat legroom.
I guess they do want to compete with the new BMW 1 series sedan in China.
So we might not even see it over here….
For plenty of pictures and great info on the upcoming XT3 head over HERE.