2018 Hyundai Sonata
Last Updated: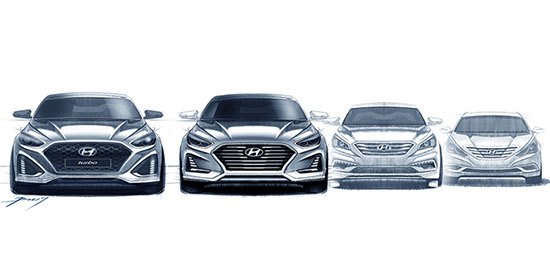 Here is what Hyundai is getting ready for the new year.
Obviously, the 2018 model will be more aggressive.
This is not an all new model. Just what we see here, a new front and new rear designs.
HERE are a few shots of the real thing, all covered up.
Where you can see the profile will be the same car.
Let's also hope there is some work done inside. Where it had became way more conservative than the previous model….