2018/19 Acura MDX?
Last Updated: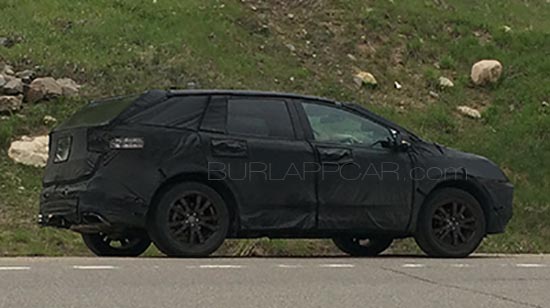 Not sure. But that's what I was told.
So it could be, I guess.
At least it looks pretty slick, maybe finally bringing some style to the MDX?
Which is, for now, the most boring thing on 4 wheels ever.
Acura made a few mistakes in the past years.
First getting rid of their good nameplates like "Legend" and "Integra".
Then they just added an "X" to all their new stupid letter names.
News ro Acura: Adding an "X" to "TL" doesn't make it a cooler car.
This is just sad…
And I won't even mention that weird shield/belt buckle grille they shoe horned on every design…
Which, sadly, has been replaced by something that I think is even worse.
(Check out the shots of the revised TLX for 2018. As well as current MDX)
They need something. They don't need to become weird like Lexus.
They just need good, attractive designs that stand out.
Is that so hard? Are they no Italian designers left in the world?
So let's hope this new MDX is the start of something much better.