2018 Acura TLX teaser
Last Updated: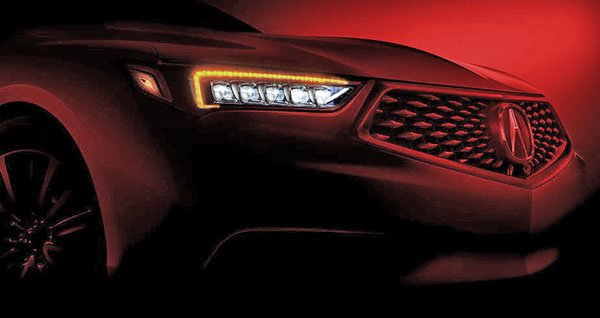 Well. Of course.
Now that they are in love with their new grille design, they have to put it on everything.
So the TLX is next.
Acuras are good cars. They are just not pretty anymore.
And these stupid names don't help. At least the old ones did have a little bit of personality.
As for the grille, I actually think it is worse than the previous one everyone hated.
It just screams "old" to me. And uninspired.
It's really too bad.
It is pretty close to this picture from my previous post.
Again, a really good car in search of a good design. And a personality.
How about firing a few people over there?