2018 Chevrolet Traverse BurlappVideo
Last Updated: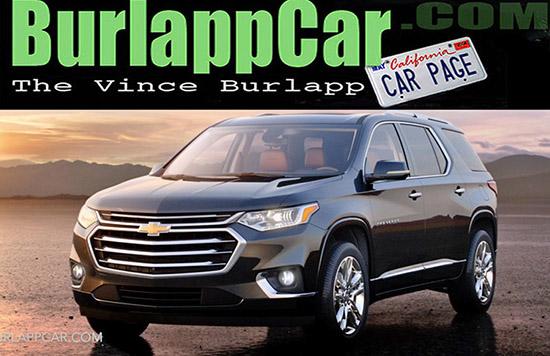 The new Traverse is looking pretty good in this VIDEO.
Really much nicer than the terrible looking Honda Pilot (That poor thing never looked good…)
It does have a bit of the Suburban/Tahoe look to it.
Which could be a good thing.
And really, this looks roomy enough for anyone. It could, and should, steal sales from the larger truck based SUVs.
Unless you need to tow a small house, there is really no need for something truck based anymore.
Again, HERE is the new 2018 Chevrolet Traverse Video.