2018 Honda Accord
Last Updated: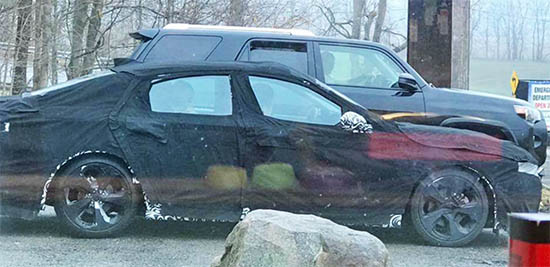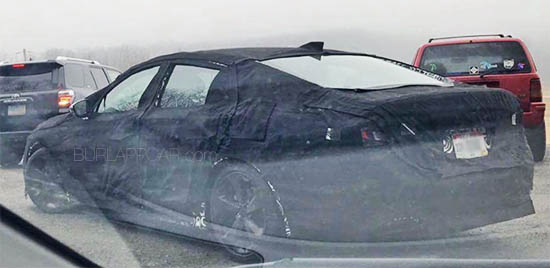 Nothing we have not seen yet. These prototypes are still all covered up.
You can tell the silhouette is similar top the slick Civic. Which is almost a hatchback.
Expect a downsize in engines . Following the usual trend, the V6 might just be replaced with a 2.0 Turbo.
This will do battle with the revised 2018 Sonata.
But especially with the all new Toyota Camry.
I just wish someone had the guts to make these "hatchback looking fastback designs" a real hatchback.
Why not offer something different?
Take a chance.
Thanks for these to a reader, Dan.
You can also see more of these 2018 Accord prototypes driving around, HERE, and THERE.