2018 Nissan Leaf
Last Updated: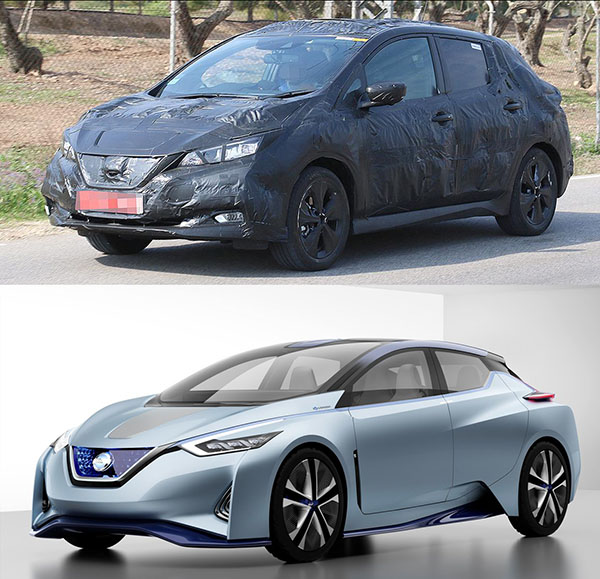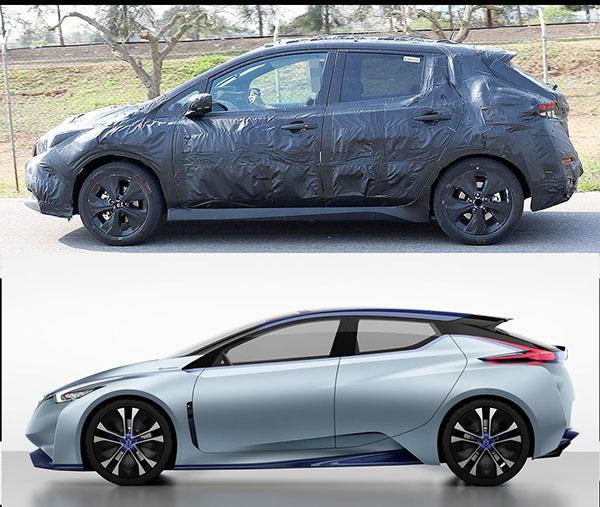 These all new pictures of a camouflaged 2018 Nissan Leaf show us how far the production model will be from the IDS Concept from 2015.
Most of us had hopes for something much sleeker for the 2nd generation.
I guess not.
On these pictures, the next leaf looks about 1.5% more exciting than the current model.
Still pretty lumpy.
The new Chevrolet Bolt seems to much more modern.
Plus that 238 miles range. Which will be very hard to beat by Nissan.
I guess we will have to wait a little while longer. We should see the real thing in the fall.
Autoweek has many more pictures of the next Leaf 
HERE
.