Is the Lexus GS dead?
Last Updated: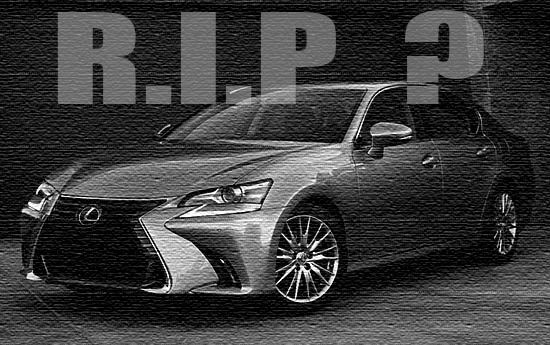 The Japanese press is reporting the next generation Lexus GS might never see the light of day.
It seems that Lexus things they have plenty of sedans with the IS, ES and the all new LS.
And why not, really.
Last year, they sold 14 878 units of the GS. Not a horrible number. Right?
But it is, compared to BMW who sold 32 408 of the 5 series. And Mercedes who did even better with 50 896 of the E-Class.
Both the BMW and Mercedes models have been redesigned. So 2017 should be even better.
But the main competition for the GS might just be the ES. Which sold 58 288 units last year.
And that will also be redesigned for next year, selling even better.
The ES is pretty much everything you need if you want a Lexus. It is super quiet, refined and reliable.
It has always looked pretty nice. Never offensive like the current GS.
And it is probably a bit roomier inside.
The current GS best number were back in 2015 with 23 117.
Still behind the competition.
So I would guess, yes. The GS might be dead after the current generation.
Designwise, it seems they were getting worse with each redesign. The best (IMO) being the first one,
designed by Giugiaro.
Of course…