Upcoming larger Alfa Romeo SUV
Last Updated: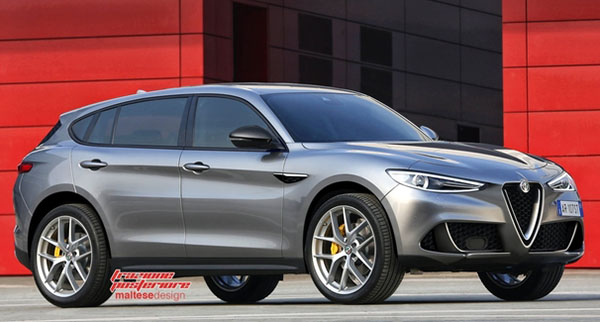 These are, of course just illustrations.
From someone who is guessing what Alfa's next SUV might look like.
I think they look great.
It's no secret Alfa (like everyone else), is coming up with more SUV.s
One smaller than the Stelvio, and one larger.
That same longer platform is supposed to also be used for the replacement models for the Chrysler 300 and Dodge Charger.
If such cars ever see the light of day… ( I don't think they ever will)
So it looks like ALFA will now be an "almost all" SUV company.
Let's hope the stretched platform will also turn up in that 5 series fighter they've been talking about for years…