2018 Hyundai Kona
Last Updated: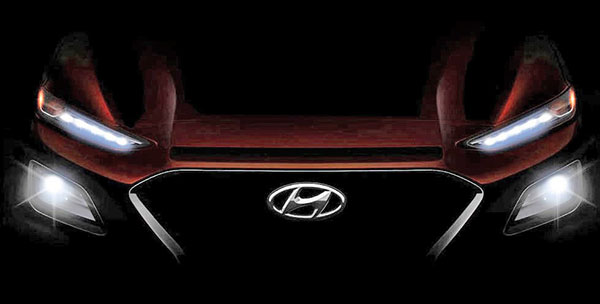 This is the first official teaser we get from Hyundai about the all new Kona.
Which will compete in the Nissan Juke class.
Just like we saw on various spy shots, the running LED lights are positioned on top of the actual headlights.
Like in most recent Citroen designs. As well as the Jeep Cherokee.
Since they've released a teaser, I guess we should see the real thing pretty soon.