2018 Lincoln Navigator
Last Updated: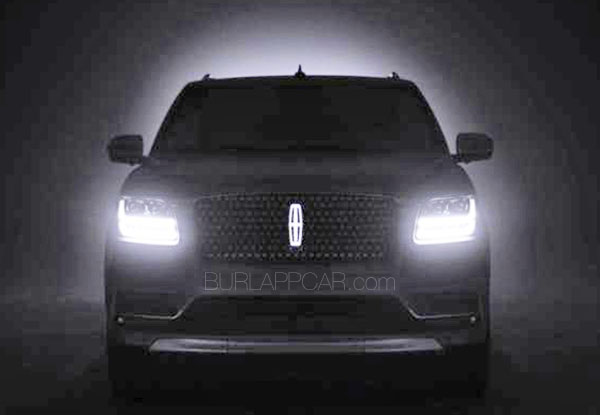 I just tweaked the official teaser from Lincoln.
Which is so dark you can only guess the headlights.
As you can see, and as predicted, the new Navigator will inherit the ugly new Lincoln grille. Of course.
I really hope they don't apply this terrible thing to their current lineup of really nice looking SUVs like the MKC and MKX. (If they want to change something they should change these stupid names.)
That grille looks boring on the Continental. It looks terrible and doesn't fit at all the design of the revised MKZ.
But I have to admit, the ugly grille does fit the big/dinosaur like truck design better than slick Crossovers and sedans.
So I guess the Navigator will be "just fine"?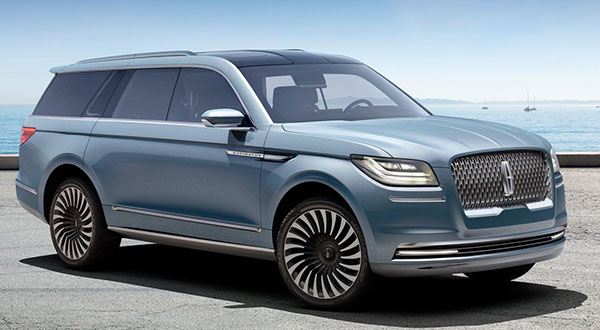 Here is last year's concept version.
Looks like they did change the lower bumper design on the production model.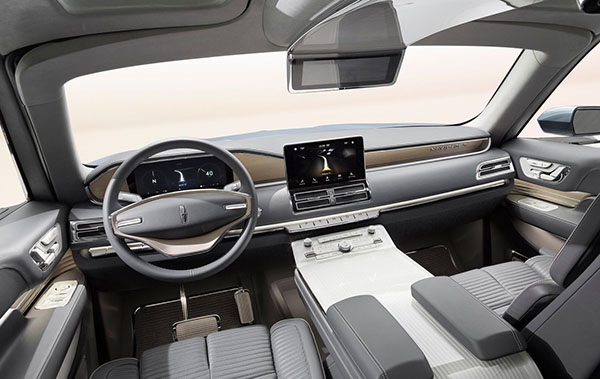 And here is the amazing interior from the concept.
Let's hope this part will make it to the production model.
This shows exactly what a modern Lincoln interior should be.
This is miles ahead of the Escalade.
This is just fantastic.
And, this is what should be inside the Continental. Instead of that cheapo looking shinny mess they have now..