2018 VW T-Roc
Last Updated: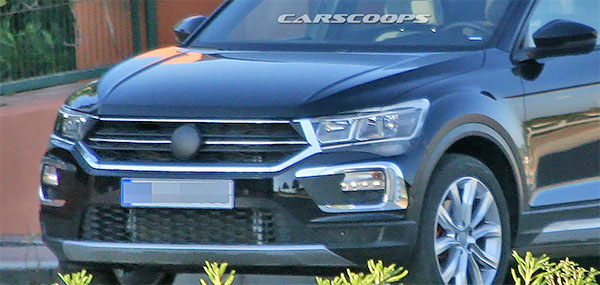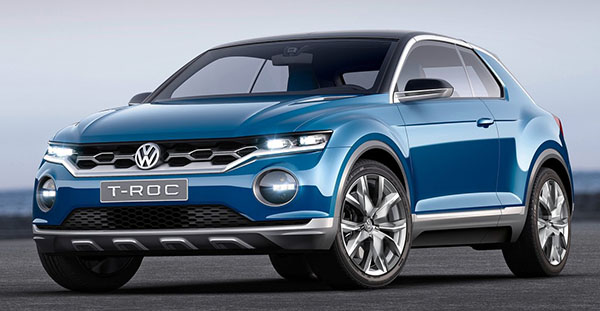 The top picture is the production version.
Still wearing quite a bit of clever misleading camouflage.
The bottom picture is the 2 door concept.
You can tell the headlights and grille are covered up. The real thing will look much more like the concept.
The also put fake chrome bits on the bumper. (Probably covering round lights like the ones on the concept)
The grille itself has fake horizontal lines. Etc…
The real thing will be very close to a four door version of the good looking concept.
Which is great news.
This will be hugely popular for VW. Especially in the US where it could actually be quite detrimental to the Golf.
The current Tiguan starts at $25 000 in the US. The new model is supposed to be cheaper.
So maybe $23 000/$24 000?
It would put this new smaller T-Roc at maybe $21 000? Or even less?
The PICTURES HERE show a really good looking car. Once you guess your way through the camouflage.
(Tail lights are still fake and the nice chrome line across the top is painted black)
This could actually be very serious competition in a fast growing market in the US.
If they can overcome their reputation that is…
Again, check out all the pictures of the new 2018 T-Roc HERE.