2018 VW T Rock Video
Last Updated:
Here is the first video of the upcoming
VW T-Rock
.
There were some rumors about a new name, but this VW video does mention the name T-Rock in that video. So I guess they're keeping it for the production model (?)
I think it will look good, at least from what we can see here.
And this segment is very popular right now.
So it'll be a big seller in Europe for sure.
It's another story here in the US where VW still has to overcome their "super shitty" image from Dieselgate. And that's on top of having a reputation for not being reliable to begin with…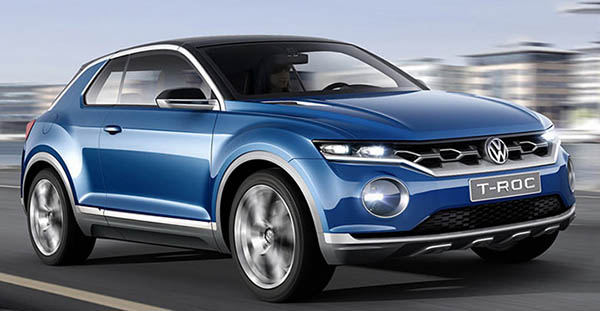 Here is the concept from a couple of years ago. A two door version with removable top.
Now it's 4 door only and a fix roof.
Otherwise, the inspiration is pretty obvious…