Honda CR-V Hybrid coming to the US.
Last Updated: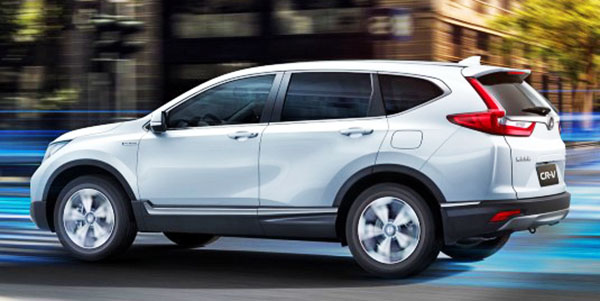 When asked about their plans to add hybrid versions to all their SUVS, here is what the Honda guys were saying at the Shanghai Auto Sho:
"CR-V is a logical part of that, and we will announce timing for the US at a later date"
That's PR BS code for " it's coming to America".
Not sure yet if it will be coming from China or not. (The CR-V for the US is built in Ohio)
Apparently, it uses the same powertrain as the Honda Accord Hybrid.
That car has 212hp. And gets 49mpg in the city and 47mpg Hwy.
Which is really good.
Since the CR-V is actually about the same weight, we could see almost similar numbers for the SUV.
Which would put it ahead of anyone else in that segment.
Where a Nissan Rogue Hybrid only gets 33/35.
The Toyota RAV-4 Hybrid gets 34/30.
Only the smaller Kia Niro gets a better 52/49. But again, it is smaller…
This would be a great move for Honda in the US. If priced right that is….
Which means, it might have to be imported from China in order to be affordable.
Not something crazy like $5000 over the regular one….
Who knows….