Lexus wonders about the future of the regular sedan…
Last Updated: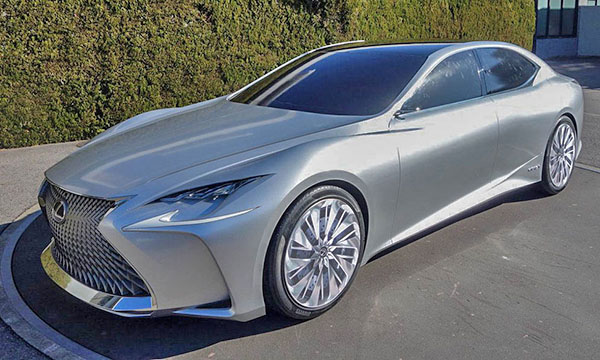 They are now mentioning a future with "more casual and sporty" sedans for their lineup.
Even a wagon!
There is also a strong rumor about the cancelation of the next generation Lexus GS sedan.
That should be no surprise to anyone.
As the GS had become one of the most boring sedan design around. And the latest "facelift" made it just plain weird looking.
So of course it's dead. because they killed it. Slowly, over the years….
(Mercedes and BMW don't seem to have too much trouble selling their E-Class and 5 Series.)
Their ES sedan is still a good seller. Almost 60 000 last year. Which is even more than the newer NX SUV. (So sedans are not dead yet.)
"Casual and sporty"…. That might be code word for "Hatchback".
Pretty much all new sedan designs these days looks like hatchbacks anyway.
The Civic, the upcoming Accord, the new Camry, even the new Lexus LS.
So why not have one that really is a hatchback.
And the ES wouldn't be the only or first one. The new Buick Regal is a hatch.
And a wagon.
Funny how Lexus people are now mentioning wagons too.
I bet there is a chance for the next ES to be offered as a hatchback ("casual and sporty") as well as a wagon.
Buick is doing it, aVolvo is doing it. Why not Lexus.
What do you think?
Will the next ES be a hatchback and wagon?
Or will they try first with the next IS?