Toyota Hiace in L.A
Last Updated: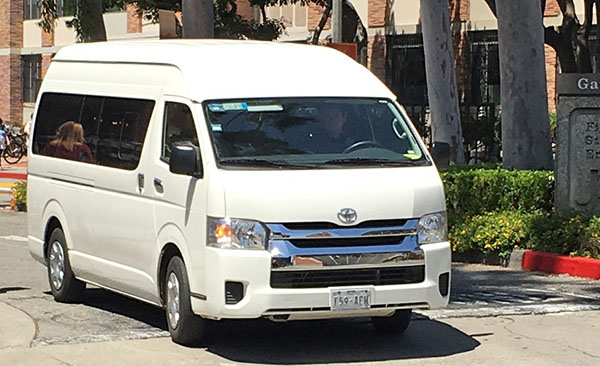 Just thought I would post this (Why not…)
I was at USC today, and saw this. (Another guy had noticed it too)
You know, when the corner of your eye catches something different?
This looked slightly odd. Turns out it is a Toyota Hiace, not sold in the US.
But it has Mexican plates.
It think it looks pretty nice. For what it is. A refreshingly simple design from Toyota.
Seems like our Mexican neighbors are getting a lot of cars we don't get. I also saw both Peugeots and Renaults around L. A with Mexican plates in the past few years…