Lexus kills the Ct200h
Last Updated: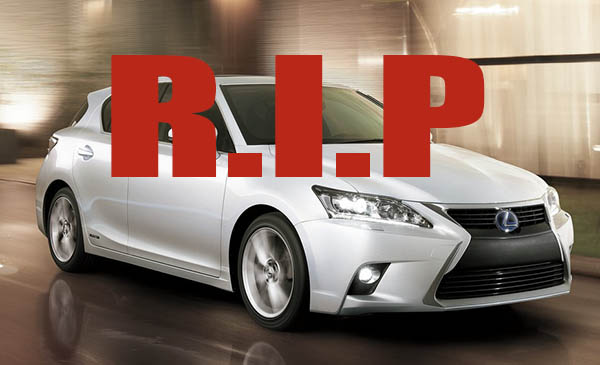 Well, of course they are.
They want us buying small SUVs. With much larger profit margins.
In 2015, they sold almost 15 000 of them (almost 18 000 the year before)
In 2016, sales went down to 8903.
Of course. Since they have been selling it since April 2011. With almost no changes.
It was based on the previous generation of the Prius.
But there is no Lexus version of the current Prius. So this is basically a 6 year old model.
It's perfectly normal for a 6 year old model to sell less.
Lexus will just claim people didn't want it. the usual thing. Car makers just don't redesign cars forever and then claim these models are not popular.
They sold only 5514 unis of the LS last year. But that car is getting a redesign.
They are not killing the RC coupe either with only 11 165 sold in 2016.
The Ct will be replaced by a small SUV. Probably based on the new Toyota C-HR. So imagine the profit margin on that one…
It's too bad. I actually kind of like the CT. And there seem to be plenty of them in the streets where I live. ( I just saw two this morning)
If you want to find out more about the CT, before go away forever.
I mean, you can lease one for $249 a month. That's a car that is almost $33 000.
A really good deal if you like the car…