Tesla Model 3 Interior
Last Updated: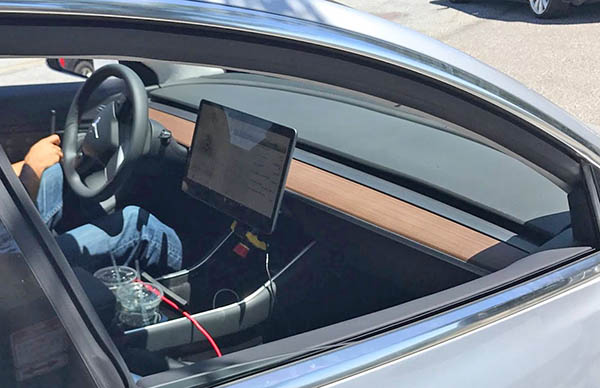 So far this is our best view of the interior of the new Tesla Model3
And it is really, really simple.
Compared to the 'concept' from last year, the only difference seems to be wood trim.
I remember Lincoln doing that on the old Lincoln Mark VIII interior. When people complained the interior was just not warm enough. They just added wood trim the following year..Same with the last Buick Riviera.
Wood trim is a cheap and quick way to warm up in interior, without real redesigning anything.
In the case of the Model 3, I wonder if that's enough.
I mean some of these cars will cost over $50 000.
And when compared to new interiors from Volvo, for instance, this is way behind….
( I guess that's why Tesla did hire the Volvo interior designer last year)