2018 Hyundai Santa Fe
Last Updated: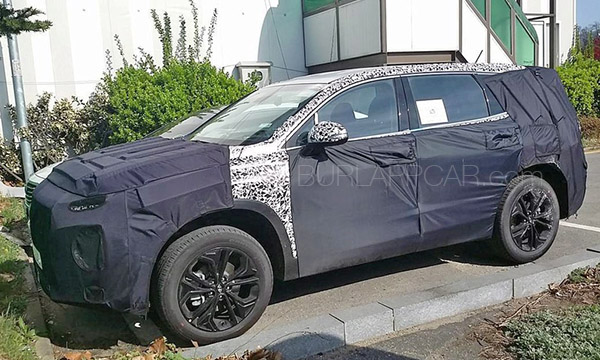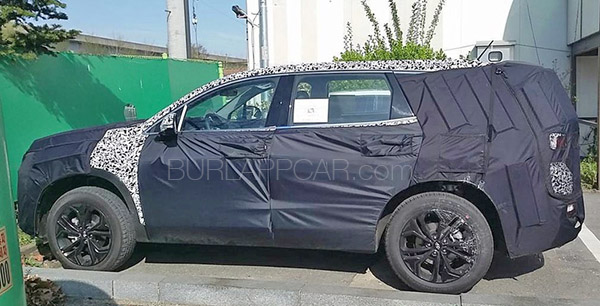 Looks like the next Santa Fe is getting a bit of that new Kona front end.
As you can see the set of LED lights on top of the hood.
With the actual headlights bellow.
Just like what Citroen has been doing.
This looks like the long version, not the "Santa Fe Sport". (this actually looks really big)
I also hear rumors about the next Santa Fe going "7 seater only". Leaving the 5 seat market to the
smaller Tucson.
Not sure if that is true. Since Honda itself is adding a 5 seater between the CR-V and Pilot soon. Hyundai might not want to abandon that segment.
But…. Who knows….