2018 Toyota Camry test drive.
Last Updated: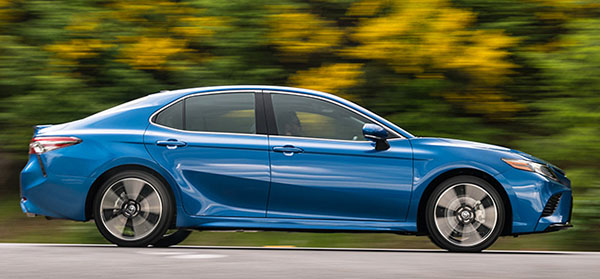 The people at Autoblog got the drive the new Camry.
HERE is what they thought of it.
Basically, they loved it.
But that is usually the case with every new generation.
Every time there is a new Camry, we hear/read how much better it is. How "this time" they got it right.
How they "finally" made it a "much better driver" etc…
In the process, they also always trash the previous version (The one they were praising 5 years earlier)
Most sites/magazines are doing it. And I can see how. These press drives are very pleasant events ( I went to a few of them myself)
Journalists are wined and dinned. Shown the sites of where ever they are.
It's great!
And all the cars are wonderful.
Months later, it is usually another story…
Still, I have never been a "Camry hater" like so many people. Toyota has sold so many of them over the years, with plenty of happy repeat customers.
The Camry has been part of millions of American families.
(I am still amazed to see the many of the early 90's generation around!)
I am sure the new now will do the same.
I think it looks really nice and upscale. The popular LE model starts at just $24 000.
You get the usual Camry recipe of a roomy, super quiet and smooth sedan that feels more expensive than it is.
I do like the fact that the engine is a regular smooth 2.5 liter. No Turbo or CVT.
(The 3.5 Liter V6 seems to only be available on the top of the line XLE this time. Which means almost no one will get it.)
The MPG rating of 28/39 is actually quite amazing for a car that size.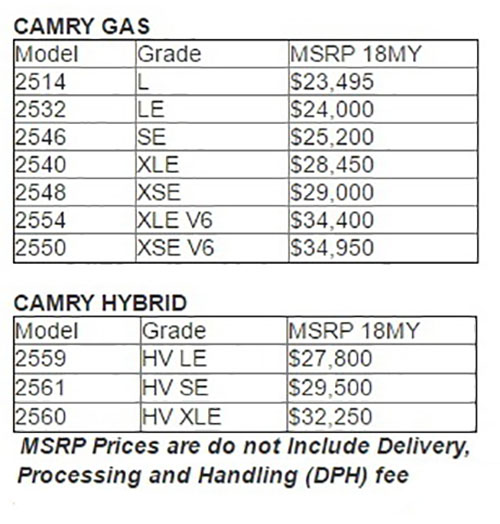 Here are all the prices.
Head over HERE for the whole story.