2019 Toyota Avalon
Last Updated: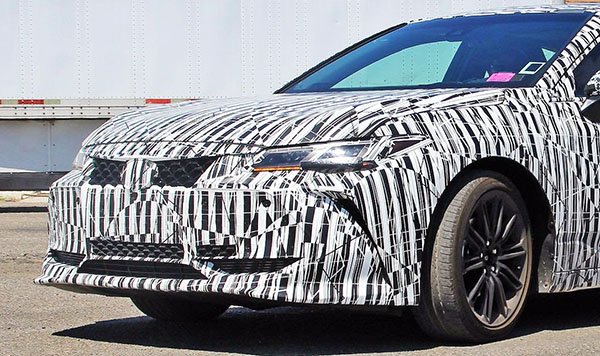 Hard to tell what under all that camouflage.
But so far, the general shape and silhouette is very similar to the current car.
Even though this will be all new, based on the 2018 Camry platform.
I was really thinking Toyota might actually drop the Avalon.
It has always been squeezed between the Camry and the Lexus ES. and now the Camry is even larger and roomier…
But, they did sell over 48000 of them last year!
Which is quite amazing.
And the Hybrid version is really unique in the segment. Based on the all new Camry Hybrid, this should even get better.
All the pictures of the new Avalon prototypes can be seen HERE.