German "top 15" car sales for 2017. So far.
Last Updated: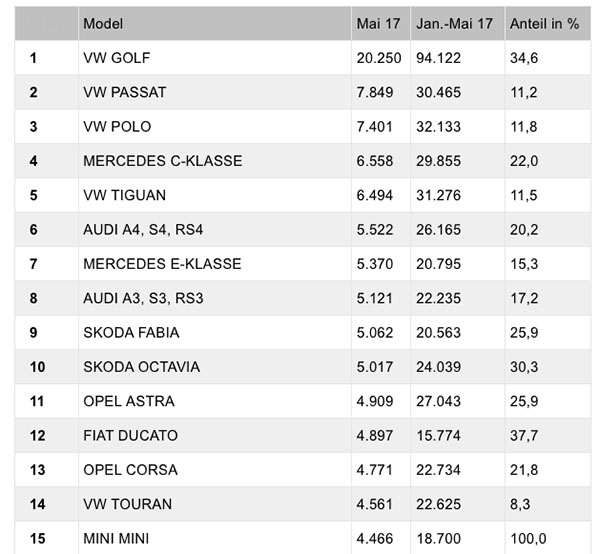 I thought it could be interesting to see what are the most popular cars in Germany.
Since, here, we mostly get their luxury models. Except for VW.
Surprised to see the Passat in second place. It's a rather large car for Europe. Had no idea it was that popular.
Also the C-Class. I thought the smaller cheaper A-Class would be more popular.
As you would expect, it's mostly German brands. Very few foreign brands seem to be able to crack the top 15 list….