NOT the 2018 VW Jetta
Last Updated: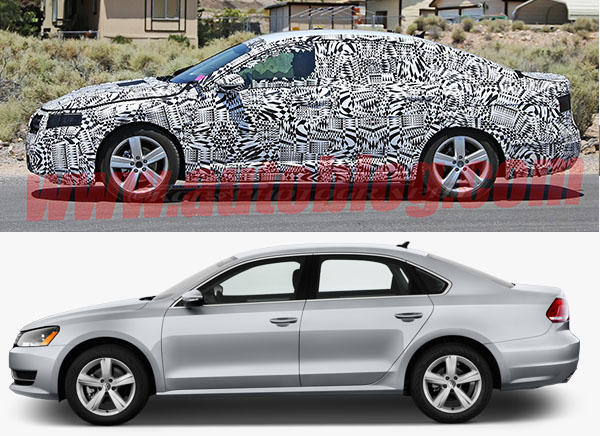 A few sites have posted pictures of the all new 2018 Jetta earlier today. (Pix HERE)
Since we all know there is an all new one coming out very soon.
The thing is, it doesn't look like the Jetta.
It's also way too big for the Jetta.
I posted a picture of the current US Passat under it so we can compare.
And that's what it looks like: a Passat.
The thing is, it looks exactly like the current model. Not a possible next one.
Which is weird…
Unless they have another facelift in store before an all new model?
But then why cover the whole thing???
What do you think?