2018 Lincoln MKC
Last Updated: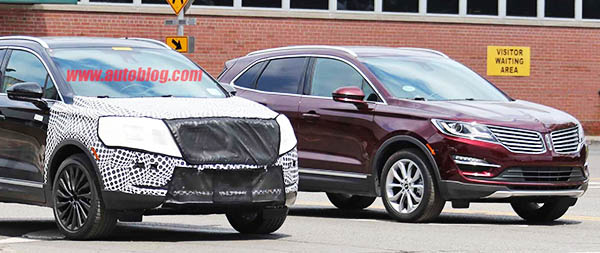 Very sad news. Lincoln will ruin the MKC for next year.
Yes, as you can see here, the 2018 MKC will receive the horrible grille from the Continental and MKZ sedan. (pictures HERE)
They really ruined the MKZ design by doing this. Forcing this grille into a design where it doesn't belong at all.
And yes, they are doing it again next year with the MKC.
I think the MKC is a really nice looking SUV. As it is.
The current grille works great with the rest of the car.
I am not sure who at Ford is so in love with the Continental grill that they force it on everything they have. the Continental is just a blah design with vulgar touches here and there, including that terrible grille. (And the million cheapo plastic chrome bits inside)
It is just sad.
Just when Lincoln had finally found a great, classy look for their cars and SUVs.
They had to ruin it….
Maybe they're hope for Cadillac now. The new XT4 SUV seems to be adopting a grille similar to the Escala concept. Which was a great design.