2018 Audi A8 video in full capacity "BurlappVision"
Last Updated: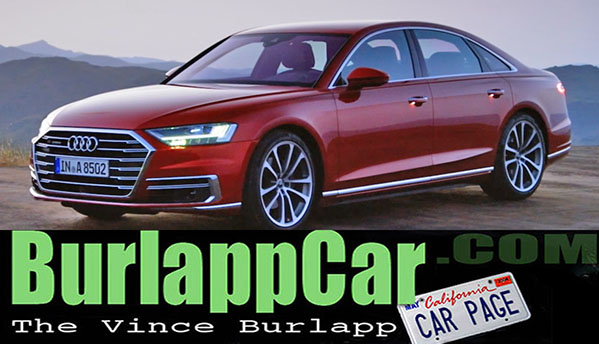 THERE is it.
The ultimate video experience of the all new Audi A8.
In full "BurlappVision" no less.
I still think this is really not a step forward compared to the current model.
For myself, I couldn't care less about self driving cars, so I have zero interest in that new technology in the A8.
If you have a driver in the first place, what is the point?
They seem to be really proud of the lights, in this car. The whole thing inside and out is like a Las Vegas casino.
Otherwise, that super flat dashboard is practically devoid of style (I know, "lack of" is also a type of style…)
And the overall feel of the interior is really cold.
They could take a clue from Volvo interiors that's for sure…
But for something that will top at over $100 000, it's pretty sad.
Click HERE for the experience.