2018/19 Ford Focus sedan
Last Updated: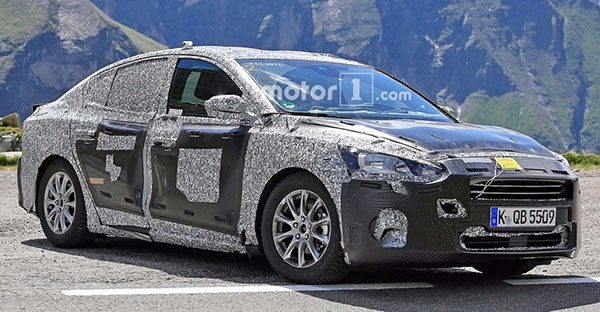 We've all seen spy pictures of the new hatchback, but there will be a sedan as well.
Which is still very popular in some market, like the US.
(Even though I rarely see one where I live…)
You can see the grille through the camouflage, and it looks a lot like the Fusion. Of course.
As for the rest of the car, it seems just OK so far. They are not going to re-invent anything.
The interior will be inspired (a lot) by the all new Fiesta.
Head hover HERE for all the pix of the new Focus Sedan.