All new Mercedes X-Class
Last Updated: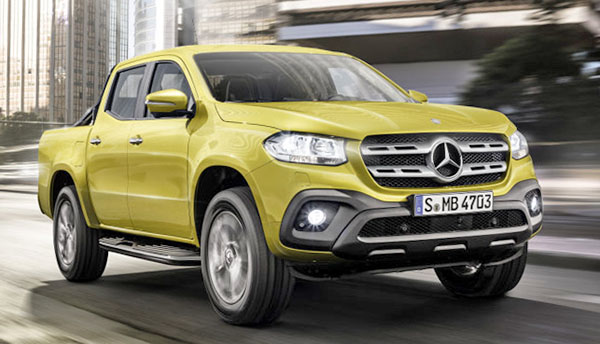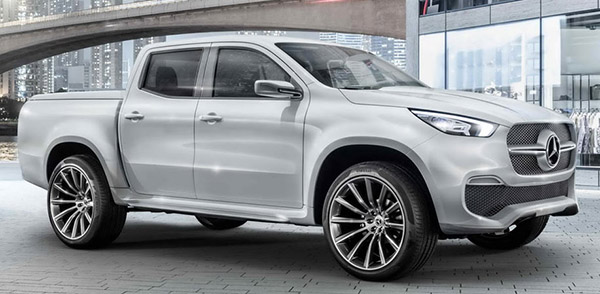 The production model is ht eyelid wine on top.
I just wonder why they just couldn't keep the design from last year's concept (White truck)
I mean really. It wasn't that futuristic to begin with. Why???
This is basically a Nissan truck with a Mercedes front end and Interior, so nothing pure Mercedes at all.
And, surprisingly, NOT for the US. (Because, you know, we don't like pick up trucks…)
More pictures very soon.