How about another picture of the 2018 Nissan Leaf
Last Updated: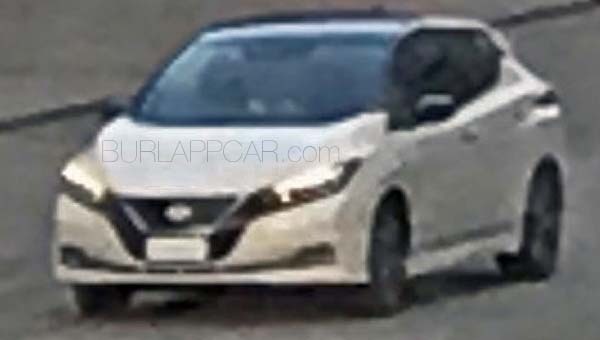 That one is even grainier than the others.
Still, we can see the major changes, and a more modern/aggressive shape.
Nothing yet bout the range.
The current one is 107 miles.
Prices, before incentives, start at $30 680 and go up to $36 790 for the SL model.
If there is a big bump in range, I would expect a bump in price too…
I drove the Leaf a while ago and liked it. (Except for the dangerous/super slow Eco mode)
It is peppy enough, comfortable and roomy. And the interior is very modern without feeling too cold.
Many parts of that interior will be carried over to the 2018 model. Which I think won't matter to happy owners who wish to upgrade to something newer.
It'll probably be "new enough' for them.