First production Tesla Model 3 video (Most boring car video ever…)
Last Updated:
This is the weirdest thing. Still.
the Model 3 from Tesla has been making headline news for over a year now.
With everyone waiting for the official unveiling of the production version (What we saw last year was a prototype)
Yet, production is now under way, and still nothing official.
Just a couple of phone pix and this ultra boring phone video.
There is really nothing here. Don't even watch it!
So they are now producing the car, (in very small numbers)
But still zero specs available. Zero official pictures. No press.
I just wonder what is going on???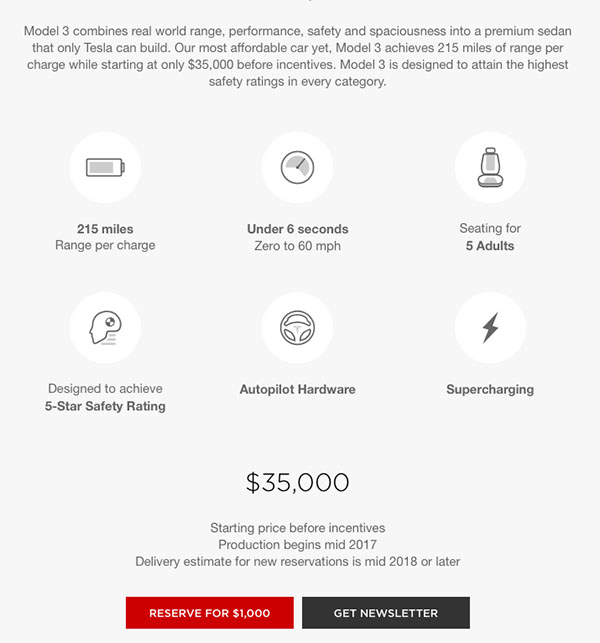 It does look like the $35 000 price is official. Since there is no disclaimer.
(But no info on standard features, options etc…)
Delivery date for new reservations for 2018 is actually impossible.
Last I've heard they still had at least 300 000 orders to fill out. Capacity will get to around 20 000 for the month of December.
But they claim they will be able to produce 10 000 cars a week in 2018.
Which, I have to say, sounds pretty crazy.
That's over half a million cars a year! A huge jump from the expected 100 000 for 2017.
How? There is no brand new factory expected. Is the current factory all of a sudden can produce 5 times more cars? In just a year?
What do you think?