2018 Infiniti QX50
Last Updated:
First pictures of the all new Infiniti QX50 interior HERE.
And it already looks really nice. Also, very very close to the concept we saw last year.
Inside and out. Which is good.
Let's just hope the "classy/subtle" looking wood trim from the concept is available in the production version (The pic above shows a metal finish instead)
The only weirdness to me is the double screen. Just like in the Q50.
I'd rather have one larger screen on top. But, that's just me…
At lest they left a few knobs. Which is great.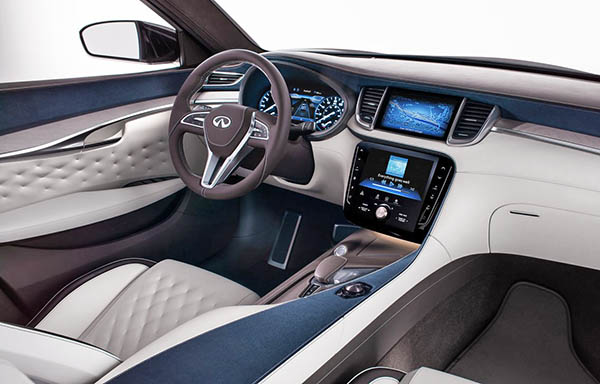 Here is the concept interior. (most of it seems to have made the translation to production)
Which seems a really nice place to travel.
Much more pictures, of the interior as well as the exterior, HERE.