2018 Toyota Supra
Last Updated: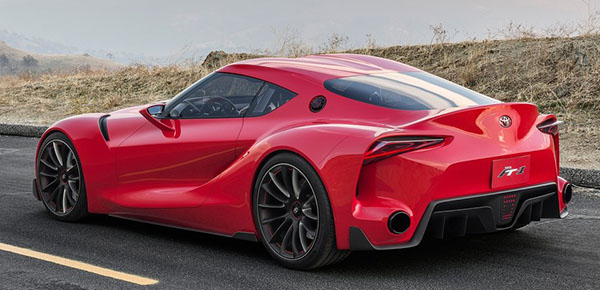 The top picture is the real thing.
The red car is the 2014 FT1 concept.
So basically, it took 4 years…
And thank God the ghastly looking concept has been toned down quite a bit for production.
As we all know, it is based on the same platform as the next BMW Z4 (in what has to be the weirdest automobile brand partnership ever…)
Spy shots have even shown similar interiors for the two cars. I hope it will change for production.
This will probably be quite expensive. As I don't really think Toyota is into selling 2 door sports cars anymore.
They just want to be able to say they have them. Unlike Nissan and the Z, which is actually still quite affordable.
We'll see..