2019 Chevrolet Blazer
Last Updated: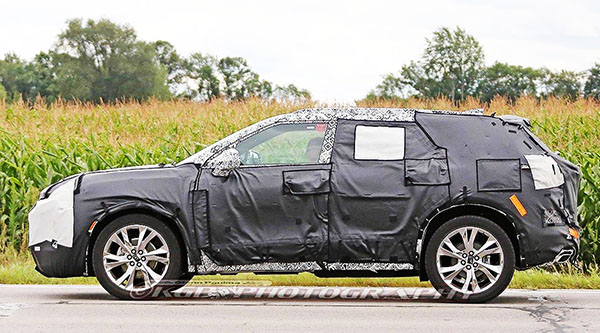 Chevrolet will be adding another SUV between the Traverse and the Equinox. (and why not…)
The 5 seater Blazer.
Competing directly with the Ford Edge.
Apparently, it will offer a 4 cylinder and a V6 as an option (The old fashion way)
As you can see, this already looks more angular than the other SUVs from GM. (Even retro?)
(The corner at the top of the A Pillar especially)
This could be pretty good looking.
I think the latest Chevrolet SUVs look quite 'soft". Like if they melted bit.
Especially the new Traverse.
Head over HERE for all pictures of the new Blazer prototype.