2019 Chevrolet Malibu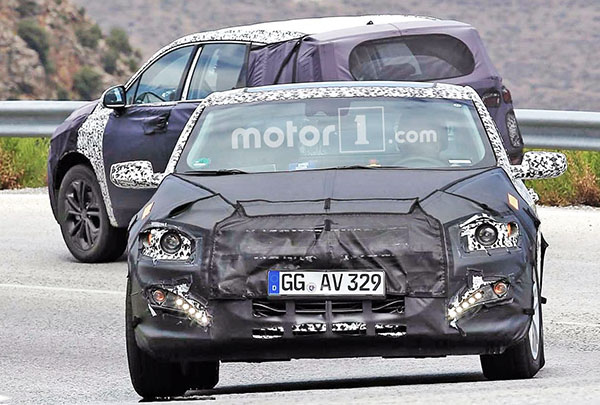 The 2019 Malibu isn't the weirdest thing on this picture. (And the others over HERE)
It looks like the usual mid-cycle refresh where all plastic parts are new. Bumpers, grille, lights etc…
But they were testing these cars in Spain. Where the Malibu is NOT sold. With German plates.
Also where the Malibu is NOT sold.
Why???
Also. What is that SUV in the background??
It wears similar camouflage, so that would mean GM. But again, in Europe where GM isn't in business anymore since they sold Opel to Peugeot.
Why testing the Malibu in Europe?
What is that mystery SUV?
What do you think???
Don't you hate not knowing what is going on???