2018 Honda Accord. Early test drives are in.
Last Updated: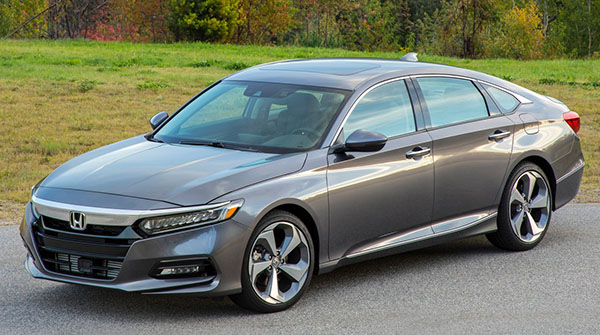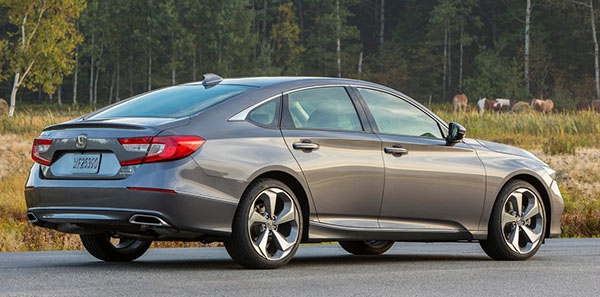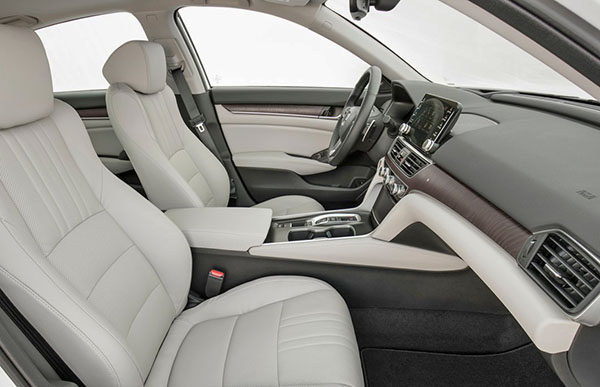 Looks like a few journalists got to drive the new 2018 Accord a few days ago.
And the reviews are in. Mostly positive. Of course.
I've been to these press events. Where you are wined and dined. Taken care of in luxury hotels.
You meet all the company's bosses, designers etc… Everyone is very happy.
And the cars are very nice. (like most current new cars)
There is a general sense of euphoria for a couple of days.
The real tests come later. A few months later. When the "new car smell" fades away and you get to keep the car for a few days.
Drive it where you drive every day.
So right now, they all seem to love the new Accord. (Like almost everything else that just came out)
Compared to the Camry, Honda went with the current trend of downsizing engines.
They offer a 1.5 Liter Turbo with 192HP or a 2.0 Liter Turbo with 252.
While Toyota chooses to stick with a large 2.4 Liter with 203HP as its base model.
And the smooth 3.5 Liter V6 with 301HP.
The main reason for the small engines is fuel economy.
So, does it work? Is the new Accord using that much less gas than the Camry?
Here are the official number:
– Camry 2.4: 28/39
-Camry V6: 22/32
-Accord 1.5: 30/38
-Accord 2.0 MPG not announced yet.
So it doesn't look like that smaller 1.5 Liter and CVT are an improvement over a non turbo, more powerful engine with a good 8 speed auto.
I mean really. Why???
Toyota is also getting excellent MPG numbers with their 301HP V6. Not sure the Honda 2.0 will do much better.
I actually like Toyota's decision to stick with what works. Especially since they can match the smaller engines for MPG.
Other than that, it is pretty much a matter of taste.
I think both cars seem much nicer than their previous generations.
You can get a double sunroof on the Camry, and not on the Accord.
But the Accord does get Apple CarPlay while Toyota still refuses to offer it.
Their base prices are almost the same too.
So there really isn't much competition. All these cars have about the same power. Get about the same MPG. Cost about the same. Are about the same size….
It's all a matter of taste or stupid brand loyalty for products that are mostly pretty generic.
What do you think?
You can click HERE, or HERE or even HERE (if you dare) to read some of the test drives that came out today…