2018 Jeep Wrangler interior.
Last Updated: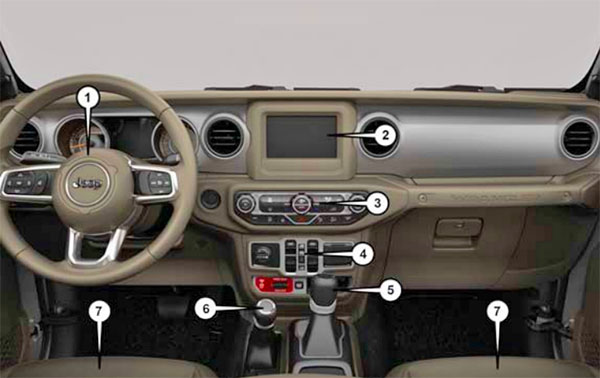 Now that the instruction manual has leaked all over the internet, we finally get a good look at the interior of the all new Jeep Wrangler.
Which is pretty much what was expected.
Still looking a bit cheap and clunky. Which is OK, I guess. Again, expected. Since his is the roughest of all Jeeps.
Not sure what version this is, but that screen looks pretty small. At least it doesn't have that tablet look.
I like the color pieces (silver on the car above).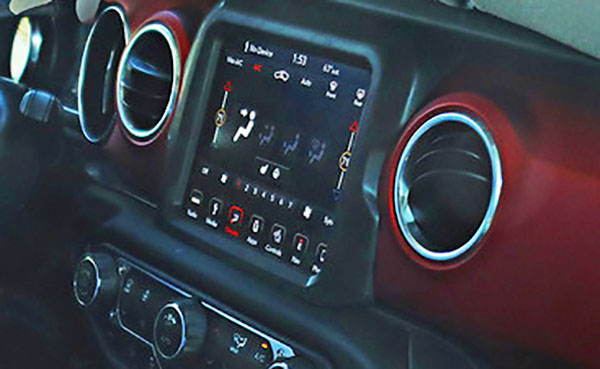 From pictures we have seen before, like the one above, these will match the exterior color of the car. Just like in the Beetle. (The screen also appears larger here)
Apparently, the new Wrangler will be introduced at the Los Angeles Auto Show.
So that's just a few weeks away.