Mazda Kai Concept Vs. 2019 Mazda 3
Last Updated: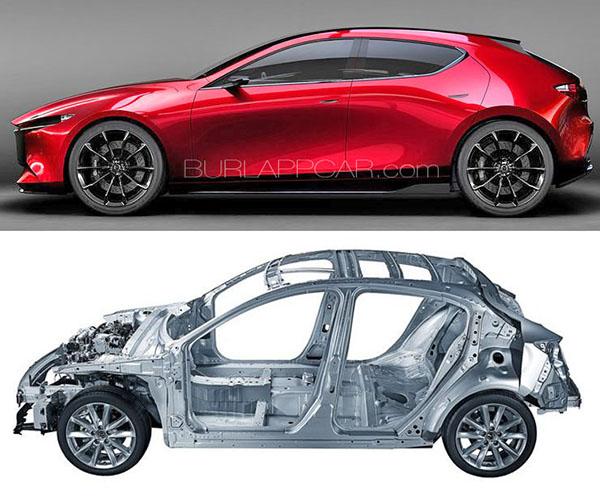 While the new Kai concept is the red car on top, Mazda is also showing us a picture of the new structure of the next Mazda 3.
As you can see, it is, of course, not as sleek and low as the concept.
But it does show a lot of similarities. Which is really good news.
This will be another great Mazda design.